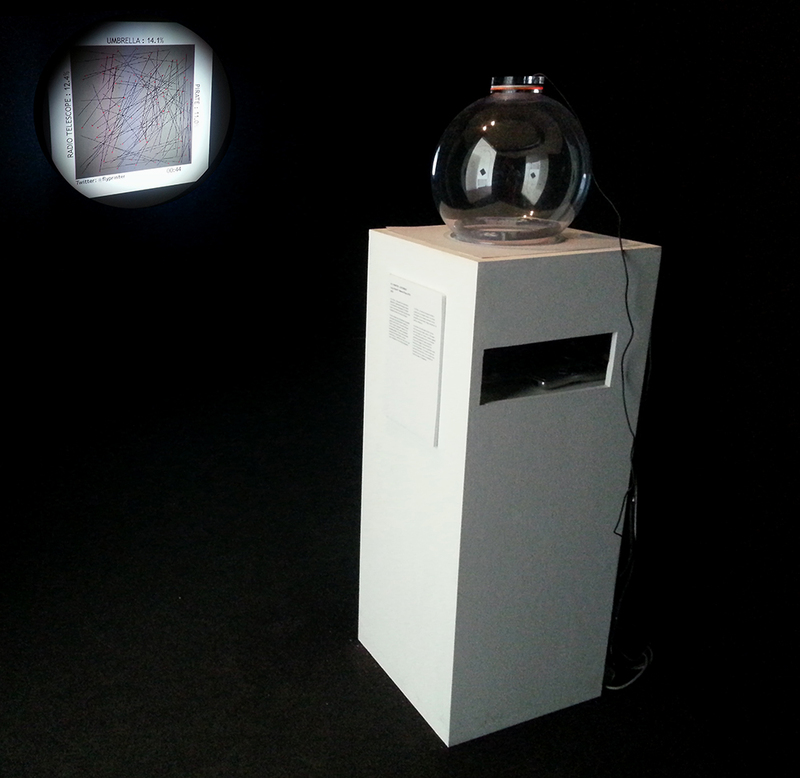 Laura Beloff (FI/DK) in collaboration with Malena Klaus (DE/DK)
Installation with fruit fly habitat and intelligent image recognition system, 2016
The Fly Printer is a printing apparatus in a form of a closed environment that contains a flock of fruit flies and special food prepared to contain printer ink. The flies digest the food and gradually print dots onto the paper that is placed under the fly habitat. In the Fly Printer biological organisms are used to replace a standard part of our common printer technology. The work points to a divide between the engineered and the organic and shows the human aspiration for control of information and of biological species. The Fly Printer – Extended incorporates a technological vision and neural network learning software. The purpose of the set-up is to juxtapose human perception with technological perception through a system that incorporates living organisms (flies, and human-observers) and evolving technology. The work ironically plays on the over-interpretation of the technological system and points to how human abilities are considered the point of reference in technological developments.
The art has been exhibited at the Hybrid Matters exhibition in Copenhagen and is currently exhibited in the National Library in Riga for the Open Fields exhibition.
You can follow the FlyPrinter  on Twitter!